PRESERVE ACTIVE SUBSTANCE
Keep the nutrients and active substances including essential oils in herbs entirety. The extraction with alcohol or distillation can extract only some types of substances and often the substances that is difficult to decomposes. With our production process, we can keep all substances completely even the smell. Ensure that consumers can get the benefits of herbs fully.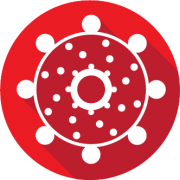 EASY ABSORPTION
Although the research has found that the useful substances in various herbs, but most people don't see results from eating those herbs. That's because when we eat them, we can't assimilate all of them to apply. But with our production process can makes even the substance absorbed.
SAFETY & FREE CHEMICAL
We have carefully selected quality fresh ingredients. Neither sun dried nor any drying procedure that may be risk of toxin from microorganism. We ensure there's neither chemical being used nor chemical contaminants in all of processes. Consumers can be assured of no side effects caused by toxins or chemicals of any kind.